B&H Weekly Newsletter:
The latest information on new products, technologies and brands, plus hands-on reviews by our staff professionals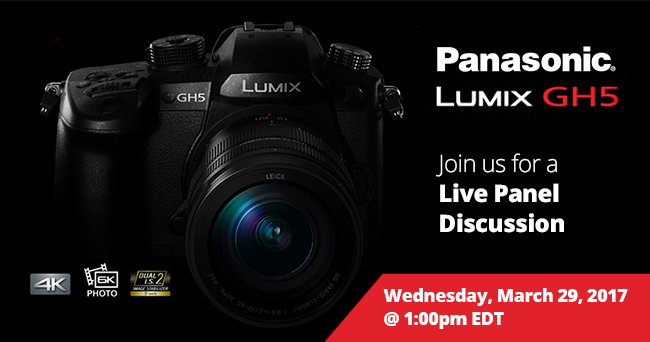 Jacki Huntington
Filmmaker & Music Videos

Griffin Hammond
Documentary Filmmaker

David Flores
Photographer & Filmmaker

Lok Cheung
YouTube Filmmaker

Sean Robinson
LUMIX Luminary Team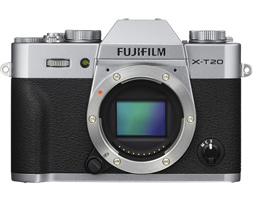 X-T20 Mirrorless Digital Cameras
Blending a familiar form factor with a heightened feature-set, the X-T20 from Fujifilm is a sleek mirrorless camera designed for multimedia shooters. Utilizing a 24.3MP APS-C X-Trans CMOS III sensor and X-Processor Pro image processor, high-resolution stills can be recorded with notable sharpness and clarity due to the sensor's organic layout and omission of an optical low-pass filter. READ MORE>
$899.00 - $1,199.00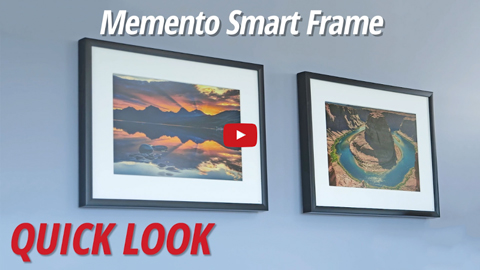 Hands-on Review
Quick Look: Memento Smart Frame
In this B&H Quick Look video, photographer David Flores introduces Memento Smart Frames, a unique, state-of-the art 4K smart frame that enables you to display photographs digitally in a cutting-edge frame that emulates the look of traditional print photographs. READ MORE>
Vello Battery Grip for Canon 5D Mark IV DSLR Camera
The Vello BG-C14 Battery Grip is designed for use with a Canon EOS 5D Mark IV DSLR Camera. It can accommodate up to two LP-E6 or LP-E6N batteries, allowing you to effectively double your shooting time. Additionally, it provides improved handling and control while the camera is used in the portrait orientation. READ MORE>
$87.95
This Week's Popular Social Media Posts
HEDD: Series ONE Studio Monitors
Utilizing a design from the early 1960s by German-American physicist Oskar Heil, Klaus Heinz built a folded elastic diaphragm that was first used in ADAM Audio's highly regarded studio monitor speakers. Klaus Heinz has since started his own company, Heinz Electrodynamic Designs, or HEDD, and further developed the folder ribbon tweeter. READ MORE>
$599.00 - $3,999.00
Sennheiser XSW: Wireless Rigs for Vocals, Brass, Guitar, and More
Looking for a wireless microphone and receiver combination in the A frequency band from a reliable manufacturer? Want options when it comes to the type of microphone offered? And most of all, do you seek a wallet-friendly solution to the needs at hand? Fear not, because Sennheiser's XSW system has something that is sure to fill the bill. READ MORE>
$249.95 - $349.95
Drobo 5N2 5-Bay NAS Enclosure and DroboCare Extended Warranties
Designed for data sharing, secure backups, remote access, and disaster-recovery solutions, the Drobo 5N2 5-Bay NAS Enclosure distinguishes itself from the original 5N through the inclusion of an additional Gigabit Ethernet port, for a total of two. These two ports provide bonding support, which is also known as Adaptive Link Bonding, for link failover and aggregation without Ethernet switch support. READ MORE>
$499.00
New APC Back-UPS Pro BX850M, BX1000M, BX1350M, and BX1500M
APC has upgraded its previous generation of Back-UPS Pro units with the introduction of four new models: the BX850M, BX1000M, BX1350M, and BX1500M. Each of these will help protect electronics in your home or office, such as computers, network devices, POS devices, CCTV circuits, televisions, and video game consoles against surges, spikes, lightning, and outages. READ MORE>
$124.99 - $169.99
AMD Ryzen 7 Eight-Core CPUs Bring the Fight to Intel®
Released on March 2, AMD's budget-friendly Ryzen processors have been designed to compete directly with Intel's 7th-Generation Kaby Lake™ CPUs. They have been created for those who want to engage in multi-core processing that can drive high-performance execution engines, large caches, and powerful multi-threading capabilities. READ MORE>
$329.99 - $499.99
Samsung QLED TVs Have Arrived
Samsung QLED TVs have arrived at B&H and, with three series to choose from, they have a lot to offer; but before diving into the models and their differences, what exactly is QLED? QLED is an LCD panel with a layer of quantum dots acting as the light source. READ MORE>
$2,797.99 - $5,997.99
Timex IQ+ MOVE Available Now at B&H Photo
Combining activity tracking with a pleasing aesthetic, the new Timex IQ+ MOVE is the perfect solution for fitness enthusiasts who don't want to sacrifice their personal style. This classic-looking timepiece offers all the features that have made activity trackers so popular, including step-counting, distance traveled, calories burned, and sleep monitoring. READ MORE>
$149.00

New Binoculars from Minox
New offerings from Minox give users the choice of low-light performance or portability with the introduction of its massive 52mm BL HD and compact 25mm BF binoculars. Offered in 8x and 10x magnifications, they all feature phase-corrected roof prisms and fully multicoated optics that improve light transmission, and present neutral and natural color rendition with high-contrast images. READ MORE>
$95.00 - $665.00
Updated DVR and NVR Systems from ezviz
To help better monitor your property, ezviz has released some additions to its surveillance lineup. Building on the company's already impressive assortment of cameras and DVRs, ezviz has now added higher-resolution optics and even more powerful recorders to the mix.
$99.00 - $1,499.00
Prices, specifications and images are subject to change without notice. Not responsible for typographical or illustrative errors. Manufacturer rebates, terms, conditions and expiration dates are subject to manufacturer's printed forms.
The B&H SuperStore is located at 420 9th Avenue at 34th Street in New York City.
Visit and Experience B&H whenever you are in New York.